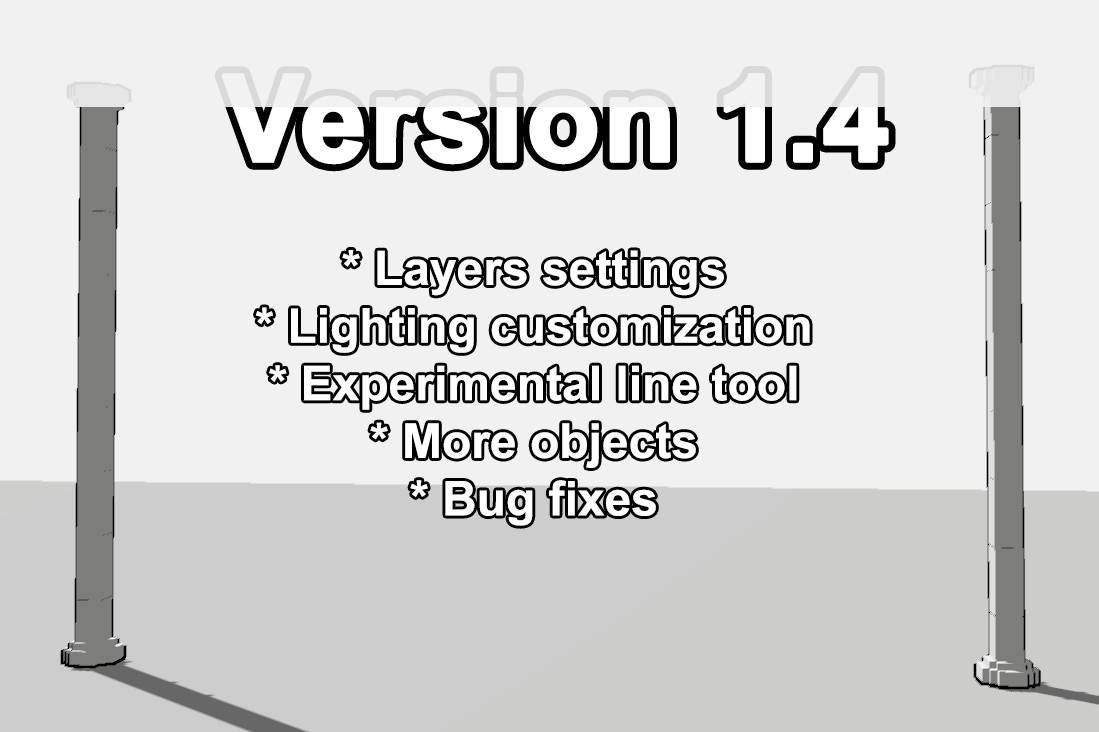 Lighting settings: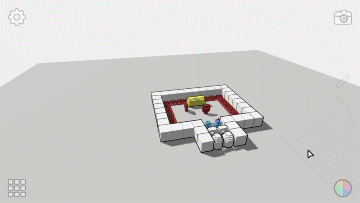 Now you can change the color and intensity of the lights and shadows!
Layer managment: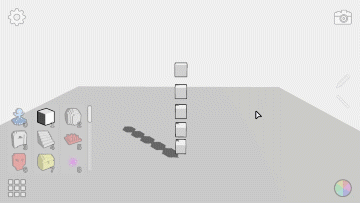 Build skyhigh and work only on what you want!
Hide and show layers using the Layer bar on settings menu.
And they don't stop coming: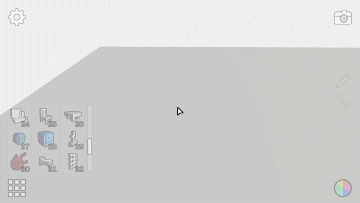 New items added and a new type: modules!

Modules are premade structures.

Known bugs:
I made this version a long time ago, but I didn't publish it cuz I wanted to add more things. Unfortunately, I'm busy on other stuff, so I decided it was for best publish this version. There are some known bugs I didn't fix for this version, please be aware:
Line tool
The new tool is buggy. It places blocks inside blocks, possibly lagging your pc.
Modules
If you place modules overlapping each other it will create blocks inside blocks aswell
Water render
This is not too serious, I just want to change the water material so the borders of each water block "merge"
Files
Dungeon Maker x86.zip
20 MB
Feb 09, 2021